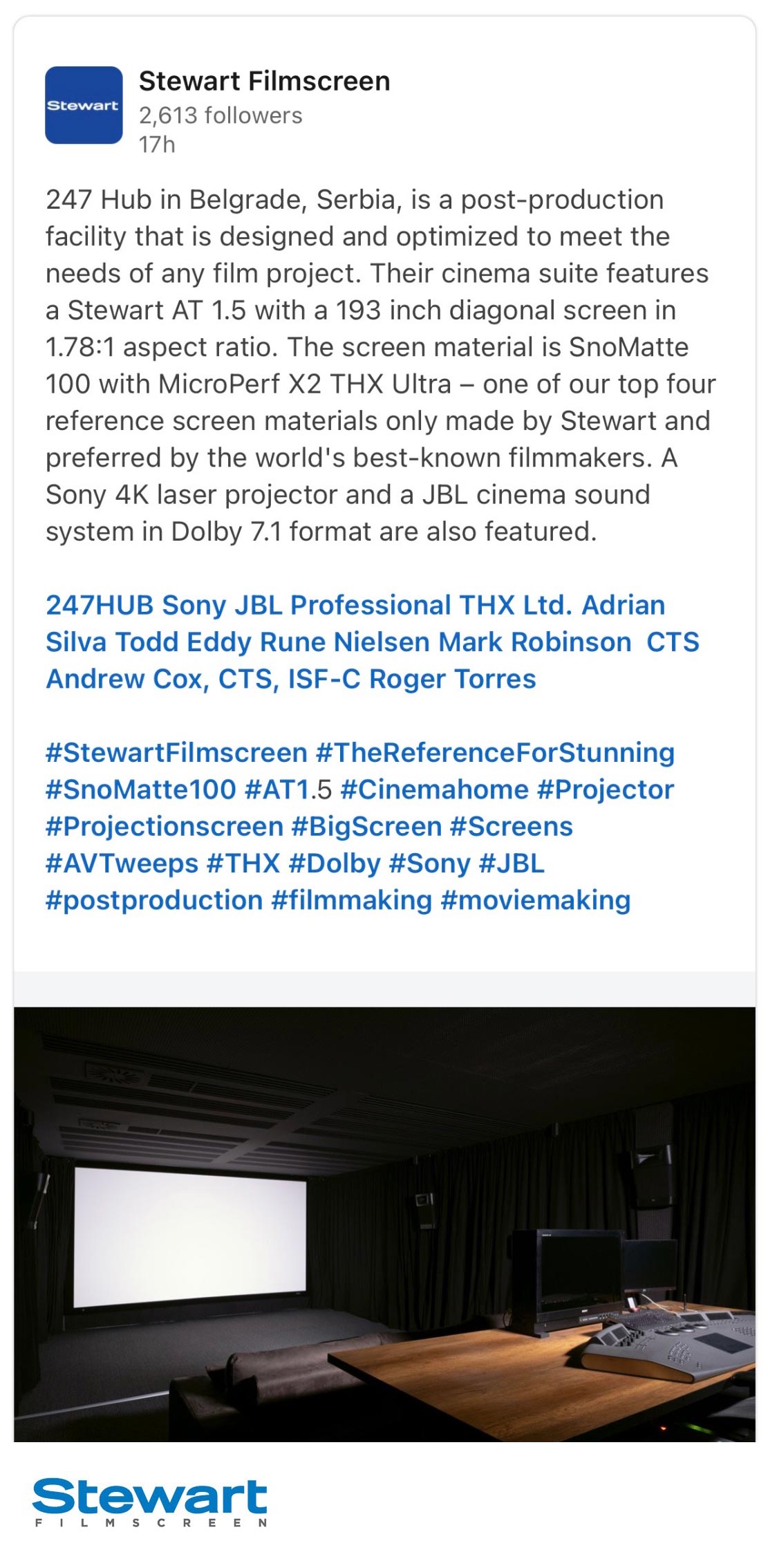 Yesterday,  Stewart Filmscreen company published on its social networks a part of a case study which analyzed the setup of their reference cinema screen in our studio, more precisely in the grading suite space. We are proud that Stewart Filmscreen is a reliable partner in our mission to deliver the best services in the field of post-production. The case study includes, among other things:
" 247 Hub in Belgrade, Serbia, is a post-production facility that is designed and optimized to meet the needs of any film project. Their cinema suite features a Stewart AT 1.5 with a 193 inch diagonal screen in 1.78:1 aspect ratio. The screen material is SnoMatte 100 with MicroPerf X2 THX Ultra – one of our top four reference screen materials only made by Stewart and preferred by the world's best-known filmmakers. A Sony 4K laser projector and a JBL cinema sound system in Dolby 7.1 format are also featured."
Full case study will be announce soon.